Navy VS Notre Dame 2012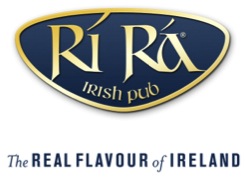 Don't miss your chance to experience this unique sporting event, in one of the most vibrant sporting cities on the planet! Ri Ra will be hosting a group  getaway for those avid fans, this promises to be an action packed weekend.
Thursday August 30th – September 3rd
SPACE IS LIMITED, DONT SIT ON THIS FOR TOO LONG!!
Thursday August 30th – Let's Go!
Depart from your US gateway for an overnight flight to Dublin
Friday August 31st – First Day!
Arrive in Dublin early on Friday, we will meet you upon arrival and provide transfers to your hotel. The hotel is located in the heart of Dublin so get out and explore the sights, Christchurch Cathedral is only a stones throw away (they don't appreciate you testing this). From there, stroll through the bustling streets of Temple Bar and on up towards Trinity College (Book of Kells), Grafton Street (shopping/busking) and St. Stephen's Green. If your looking for a few pints to start your trip, you won't have any problems finding a few gems, with our help, of course! There's even a notable brewery nearby!
Hotel: Jury's Hotel, Christchurch
Welcome Reception will be hosted this evening at nearby Bar.
Saturday Sept 1st – Game Day!!
Today is the day that the Navy side have been waiting for since they last met here in 1996 (Notre Dame claimed victory) and it promises to be a sporting event like no other, this time around the game is being held at the Avivia Stadium, in the heart of Georgian Dublin. After a full Irish Breakfast, transfer to the game and take in the athmosphere of the new glass stadium surrounding the oldest rugby ground in the world. The fighting Irish promise to elevate the  energy  to a whole new level. Once the outcome has been decided, either way celebrations begin. There will be no losers in this city today, as the city comes alive with street entertainment. The pubs will have all sorts of entertainment offerings. The Ri Ra crew will move through the city with the greatest of ease and explore some of Dublin's finest and famous pubs as we enjoy the city on foot for the evening.
Sunday 2nd – Recovery day!
So you may have visited Dublin before, you may have already seen the principle sights and want to see something different.. We have just the experience for you! Today we are going to take a tour in search of the real Dublin, to some of the great suburbs of the city. Visiting some small fishing villages and towns we will experience the side that tourists don't see and get to meet some unique people… Of course, you are free to do as you wish, so if it's a day of shopping or visiting friends that's fine too. This is your vacation after all!
Monday 3rd
Today its time to bid farewell to this great city. Of course, you can extend your stay and see a little more of the country if you have the time. Otherwise, transfers will be available to take you to the airport in time for your flight home.
What's Included:
3 Nights accommodations at Jury's Hotel, Christchurch.
Breakfast daily
Transfers to /from airport, and to Game.
Ticket to the game.
Welcome reception upon arrival
Pub tour of Dublin's finest
Tour around the Suburbs and some of its vibrant towns and villages
What's Not Included..
Airfare is not Included
Lunch and dinner, and drinks .
Gratuities at your own discretion
Package Price:
$989.00 Per Person sharing (excluding Airfare)
A limited number of upgrade packages are available, these include Club Level tickets and various accommodation options.
Price is based on two people sharing
Flights are NOT included in this package and depending on for departure city could be and additional $800-$1000 depending on gateways. I would be happy to offer any assistance with booking your flights.
Click HERE to download the Ri Ra Getaway Booking Form or


 –