So, you want to know a little more about the guy who you are about to trust to plan your next great adventure? Well, let me give you a brief outline.
I am no stranger to this business and you could say, I have been in it since I was a boy, when I was brought to Cyprus and The Holy land on a family vacation and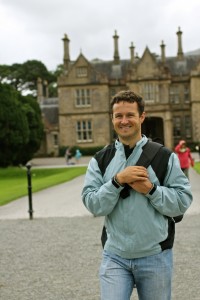 I haven't looked back since.
I got into the travel industry quickly after college and I have experienced many different aspects of it; from sales and reservations, to airline representative, then onto airline management and for the last 6 years, I have owned and managed my own business, assisting adventurous globetrotters, just like you. All in all, a collective 15+ years in the business and hopefully many more to come.
I left County Kerry, Ireland many moons ago. I settled in Australia for over a year and then traveled extensively around South East Asia. I then moved to New Zealand for two years before moving on and finally settling in Portland, Maine. An amazing destination in itself and I am very thankful to live in such an a beautiful part of the world.
It has been a  wonderful journey, that has brought me to many corners of the world, but enough about me. Now its time to learn more about what I offer, and why you should choose me to assist in your vacation planning.
If you want to see more of my travels why not head over to my Photo gallery or follow along on Facebook.